Fall Group
August 29th - November 14th, 2018
Fall Group is a special opportunity we are offering this Fall to help you stay connected and deepen your faith. Fall Group is a little like small groups but also a little different. Instead of groups gathering separately in different homes everyone will meet at the church in the welcome center around tables. Much like small groups, you and your table will share a meal, talk about what's going on your lives and get a chance to pray for one another. It will give us a great way of staying connected as a church family.
It will also give us an opportunity to deepen our understanding of the Bible. Our Fall study will be on the life of Jesus. Together we will learn some key stories that will deepen your knowledge and understanding of Jesus.
Fall Group begins August 29 and meets each Wednesday night from 6:00 - 7:30 for 12 weeks. Dinner will be provided each week. If you are able, we suggest a donation of $5.00 per person or $10.00 per family to help cover the cost of dinner. Childcare is provided. Please make sure to register each child that will need childcare.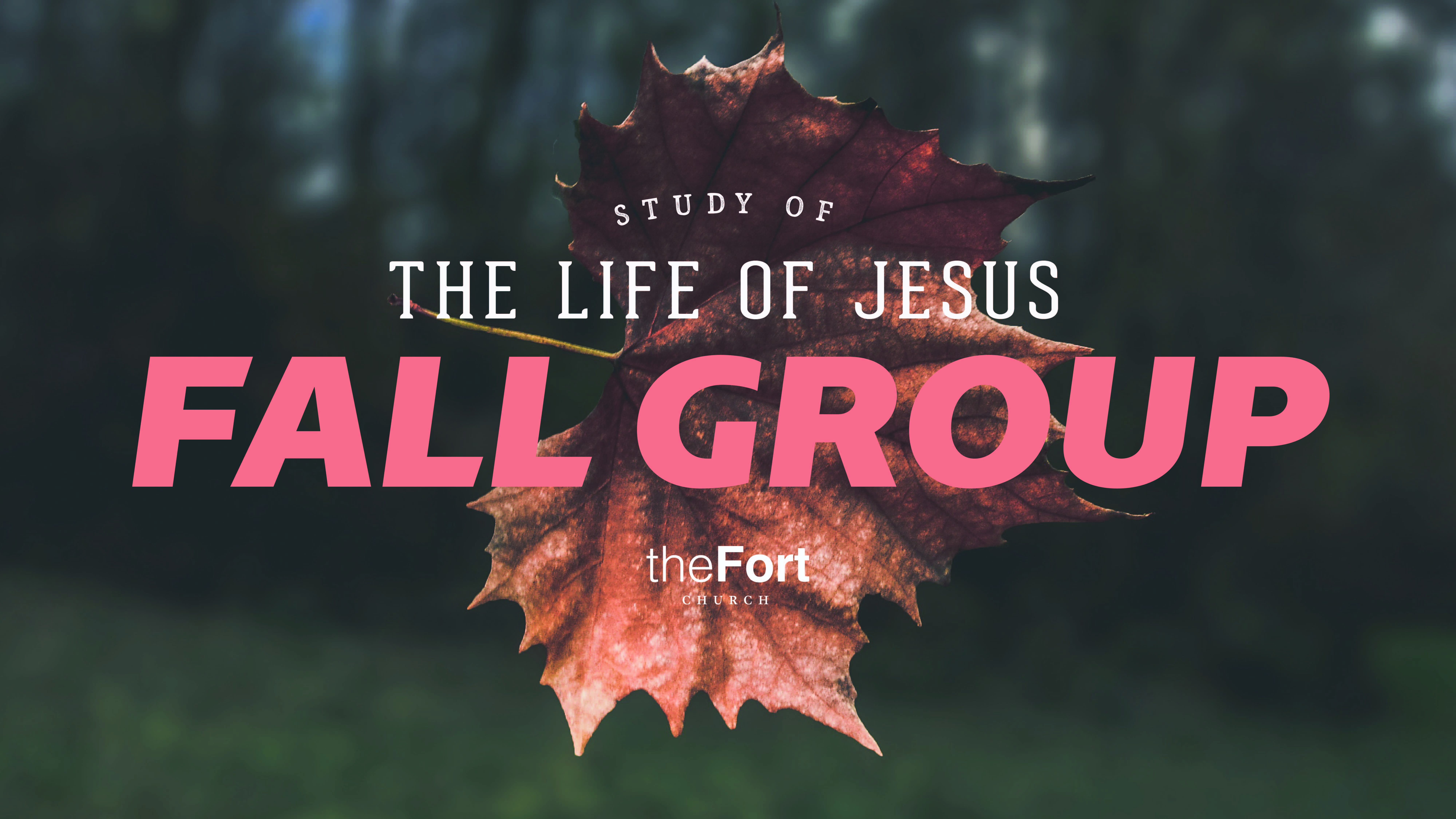 Fall Group - Sunday Morning (No Childcare)
September 2nd - October 14th, 2018
For those of you who would like to participate in our Fall Group study of the Life of Jesus, but are unable to attend on Wednesday night, we are offering a group on Sunday morning from 9:00 to 9:45. This group begins on September 2 and will run for 12 weeks.
This is a great option for those of you who have schedule conflicts on Wednesday night. This group will be led by Alton Duncan and will meet in the Small Group room on the main floor of the church.
Please note Childcare is not provided for this group.
Fortify - September 16, 23, 30
September 16th - September 30th, 2018
We love it when new folks come to the Fort. We understand that when you are new somewhere, you probably have some questions. We want to help answer those questions and help you get connected here at The Fort, so we have created a new experience just for you. It is called Fortify. Fortify means "to strengthen." And we believe Fortify will help you strengthen your connection with your Heavenly Father and with other Christians.
So, what exactly is Fortify?
Fortify is a three week small group experience, led by Pastor Matt, that will help you build strong connections with your Heavenly Father and with the other Christians. During the three weeks we will discuss what it means to be connected to God and the church. We will also get some practical help on how to grow strong in our faith. Our next Fortify experience begins Sunday evening, September 16th at 5:30 and will meet for three weeks following. We will provide childcare and dinner each week.
If you are new to The Fort we would love for you to come.
If you are new in your faith or new to the church, Fortify is the perfect place for you.